BIJOU
Automated transaction classifier and client event detection for retail banks.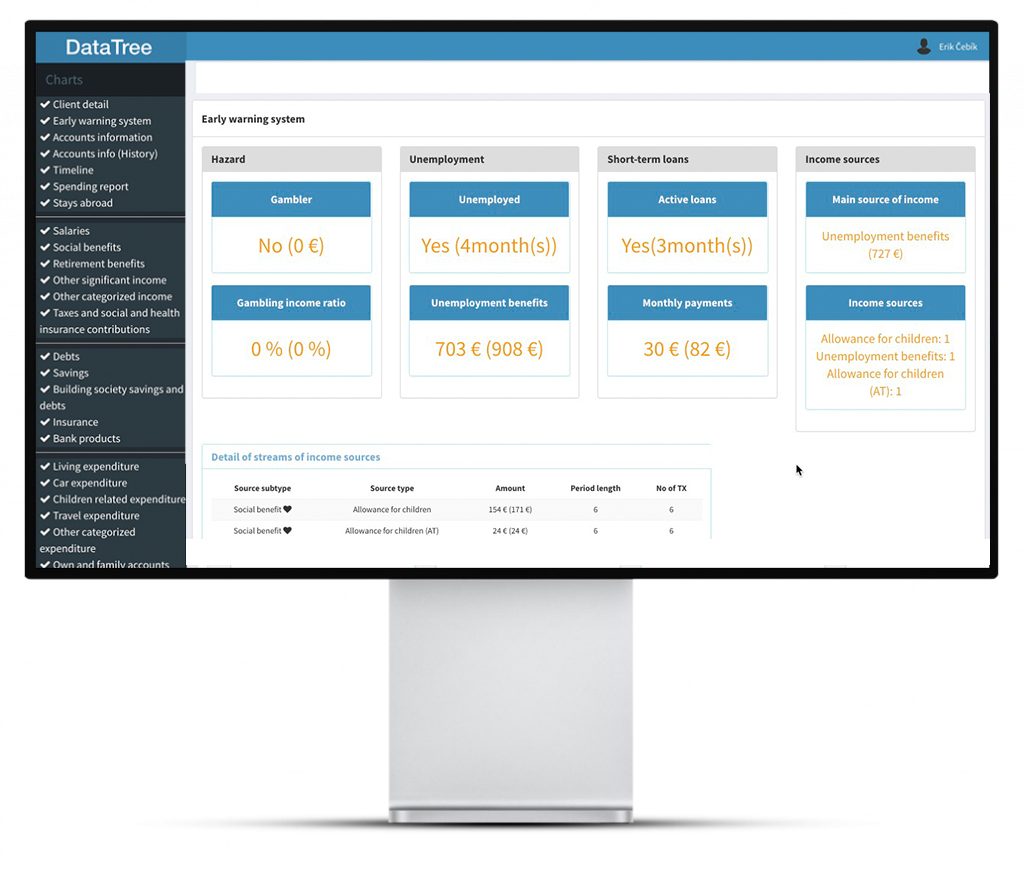 Bijou is an analytical platform that in real-time categorizes client transactions and generates client events. The platform processes millions of transactions per minute, and distributes them to multiple internal clients, such as risk management and campaign management. Bijou can also feed client-facing applications, such as Spending report of Automated Financial Advisory.
90+% transactions classified
95+% classification accuracy
100+ client events and characteristics
Real-time capability
Deep AI-driven localization
Visualization options
ENHANCED RISK MANAGEMENT
Detailed understanding of clients' income sources and detection of early signs of financial distress
High accuracy income classification to support risk modeling and automated loan pre-approval
Portfolio of events to identify early signs of financial distress
Identification of behavior patterns leading to risky behavior and diminished repayment capability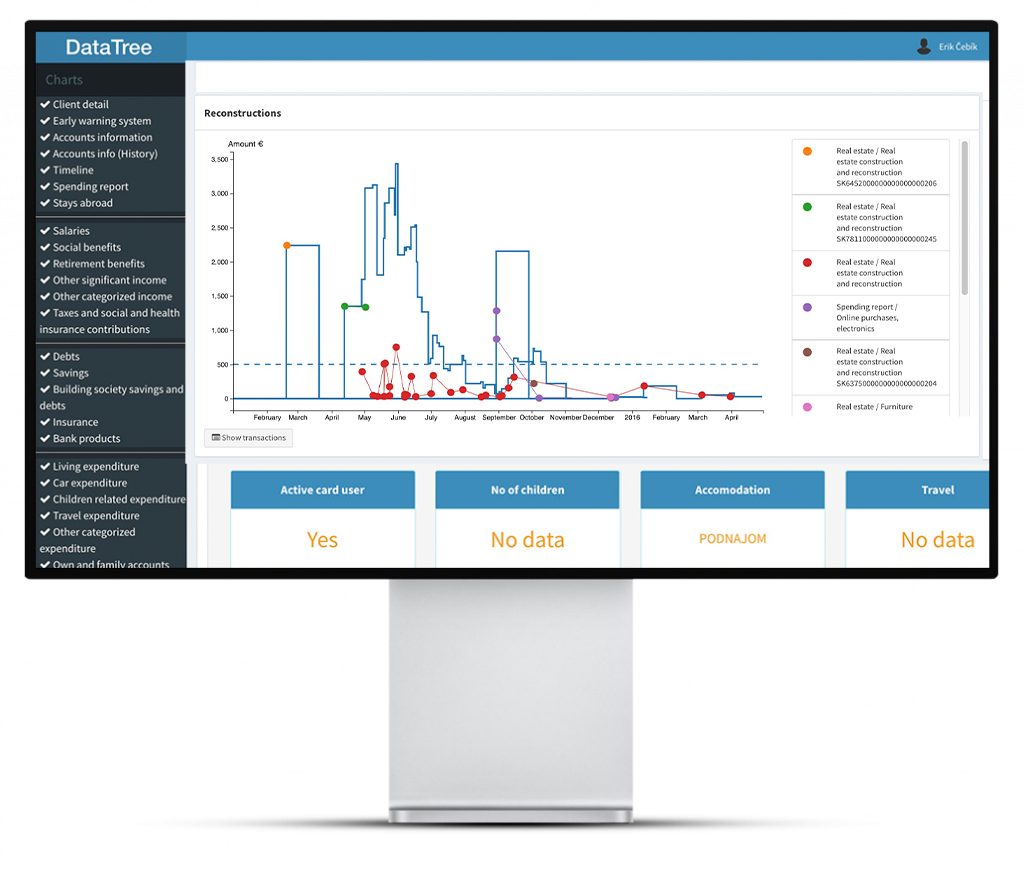 SALES EFFECTIVENESS
Targeted digital and offline sales through automated
deployment of actionable client events and characteristics
Extensive portfolio of client events to drive digital and offline sales of financial products and services
A long list of client characteristics to support granular client segmentation for targeted campaigns
Advanced propensity-to-buy modeling based on enriched transactions and client events/characteristics to complement final client filtering
SPENDING REPORT
State-of-the-art transaction categorization to support client facing spending reports and PFM use
Advanced machine learning pipeline to comprehensively pre-classify 95+% of all client transactions with special focus on bank transfers
High performance processing allowing for real-time classification – clients see their new transactions classified instantly
Ability to instantly classify transactions imported from other banks
Multiple PFM use-cases such Free-to-spend or Room-to-save available on top of advanced transaction classification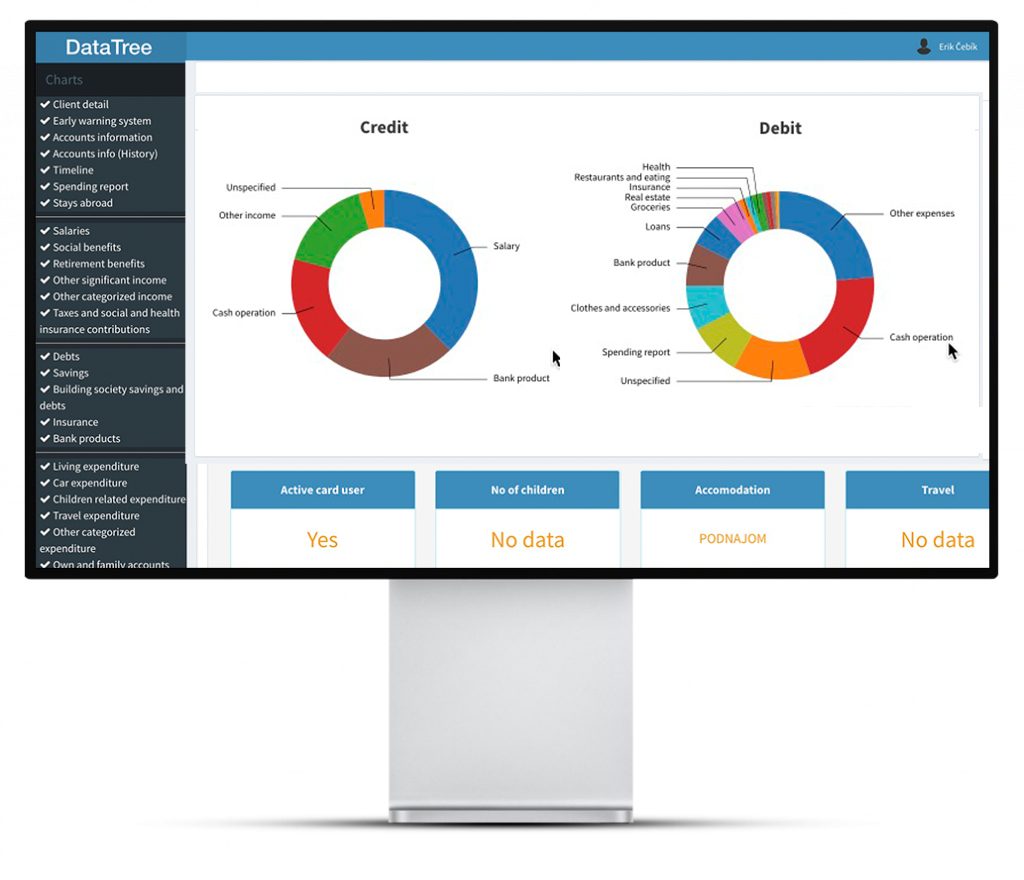 ERNEST
White-label automated financial advisor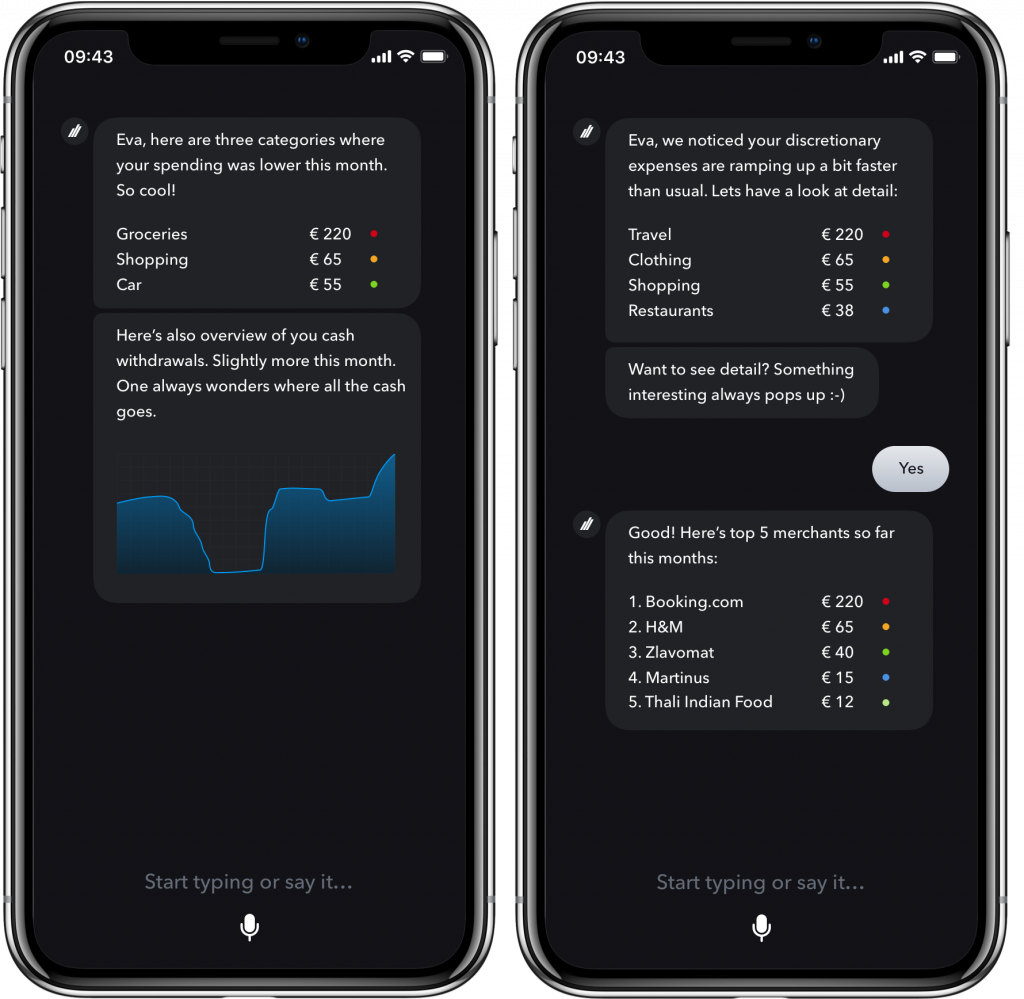 Ernest is a unique blend of advanced transaction analytics, behavioral sciences and powerful omnichannel delivery via a two-way messaging capability.
Through powerful transaction analytics, Ernest helps clients understand their overall household, car or entertainment related expenses, helps them improve their monthly salary-to-salary cash flow or looks for saving potential in clients' discretionary and regular spending.
Ernest beats the traditional PFMs by being accurate, insightful and proactive. It's, in essence, a platform for behavioral change – a set of programs helping clients move from point A (e.g. no financial reserve) to point B (e.g. financial reserve for 3-6 month of household expenses).